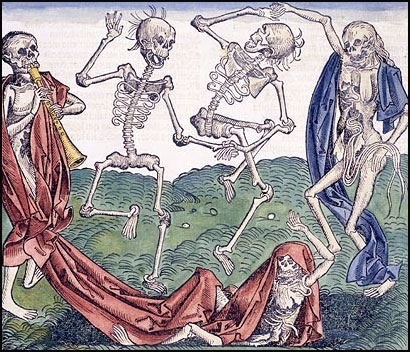 THE SWEATING-SICKNESS. A remarkable form of disease, not known in England before, attracted attention at the very beginning of the reign of Henry VII. It was known indeed a few days after the landing of Henry at Milford Haven on the 7th of August 1485, as there is clear evidence of its being spoken of before the Battle of Bosworth on the 22nd of August. Soon after the arrival of Henry in London on the 28th of August it broke out in the capital, and caused great mortality. This alarming malady soon became known as the sweating-sickness. It was regarded as being quite distinct from the plague, the pestilential fever or other epidemics previously known, not only by the special symptom which gave it its name, but also by its extremely rapid and fatal course.

From 1485 nothing more was heard of it till 1507, when the second outbreak occurred, which was much less fatal than the first. In 1517 was a third and much more severe epidemic. In Oxford and Cambridge it was very fatal, as well as in other towns, where in some cases half the population are said to have perished. There is evidence of the disease having spread to Calais and Antwerp, but with these exceptions it was confined to England.
Symptoms
The symptoms as described by Caius and others were as follows. The disease began very suddenly with a sense of apprehension, followed by cold shivers (sometimes very violent), giddiness, headache and severe pains in the neck, shoulders and limbs, with great prostration. After the cold stage, which might last from half-an-hour to three hours, followed the stage of heat and sweating. The characteristic sweat broke out suddenly, and, as it seemed to those accustomed to the disease, without any obvious cause. With the sweat, or after that was poured out, came a sense of heat, and with this headache and delirium, rapid pulse and intense thirst. Palpitation and pain in the heart were frequent symptoms. No eruption of any kind on the skin was generally observed; Caius makes no allusion to such a symptom. In the later stages there was either general prostration and collapse, or an irresistible tendency to sleep, which was thought to be fatal if the patient were permitted to give way to it. The malady was remarkably rapid in its course, being sometimes fatal even in two or three hours, and some patients died in less than that time. More commonly it was protracted to a period of twelve to twenty-four hours, beyond which it rarely lasted. Those who survived for twenty-four hours were considered safe.

The disease, unlike the plague, was not especially fatal to the poor, but rather, as Caius affirms, attacked the richer sort and those who were free livers according to the custom of England in those days. "They which had this sweat sore with peril of death were either men of wealth, ease or welfare, or of the poorer sort, such as were idle persons, good ale drinkers and taverne haunters."

Causes.
Some attributed the disease to the English climate, its moisture and its fogs, or to the intemperate habits of the English people, and to the frightful want of cleanliness in their houses and surroundings which is noticed by Erasmus in a well-known passage, and about which Caius is equally explicit. But we must conclude that climate, season, and manner of life were not adequate, either separately or collectively, to produce the disease, though each may have acted sometimes as a predisposing cause. The sweating-sickness was in fact, to use modern language, a specific infective disease, in the same sense as plague, typhus, scarlet fever, or malaria.
Excerpted from:

Encyclopedia Britannica, 11th Ed. Vol XXVI.
Cambridge: Cambridge University Press, 19
10. 187.